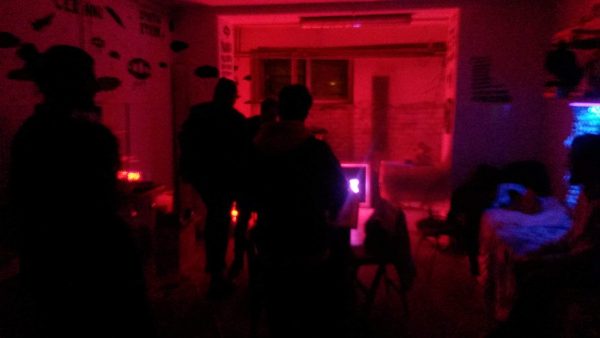 Nava C2
---
9 Carol I Blvd.
Opening hours: Tue-Sun, 12:00 – 18:00 
Title: Artă și Știință În Beci 2023 DC
Artists: Angelova Tsvetelina, Andrei Ardelean, Cătălin Baldau, Vlad Cadar, Andrei Dinică, Ilie Duță, Andreea Ioniță, Raluca Mureșan + confirmări în așteptare 
Nava C2 performs sculptural actions and projects that have a collaborative and interdisciplinary character, by promoting artistic creation as a means of cultural expression, facilitating access to alternative cultural acts, creating and promoting educational projects, collaborating with other independent, local, national, and international spaces through relocating the exhibitions/events locally, nationally, or internationally.
Our purpose is helping the creative minds to build and experiment with technology, art, and innovation in a collaborative environment, as well as mediating and supporting alternative art and education with an interdisciplinary character.
We also wish to mediate, support, and stimulate critical and creative thought for an audience with diverse backgrounds, and help with the discovery, presentation, and capitalisation of the underground subculture as a possible generator of new visions and artistic approaches.
Nava C2 is an interdisciplinary and independent group and artistic space that operates within Casa de Cultura a Studentilor. The space is dedicated to artistic projects, created by members with experience in the cultural sphere. The direction of the projects is oriented towards the transmission of several techniques of artistic expression to the interested audience.