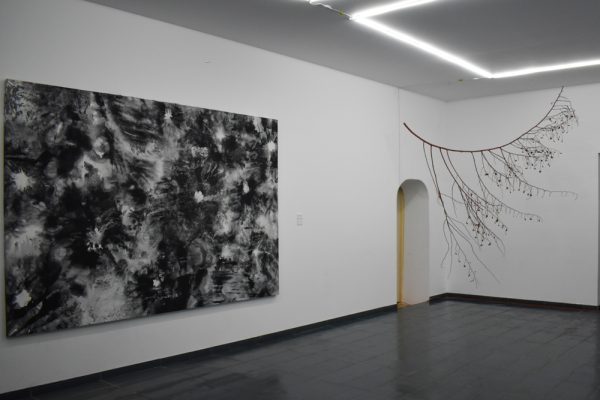 Baraka
---
5 Popa Șapcă Street
*Visit by appointment (05/21 – 07/16/2023)
Title: I FORGOT MY RULER!
Artists: Sânziana Gheorghe, Carla-Cezara Pădurean, Bogdan Matei, Mihai Toth, Florin Arhire, Mirela Cerbu, Cristian Graure, Natalia Bica, Ștefan Curelici, Luca Mixich, Curator: Mihai Toth
I forgot my ruler! is a project consisting of a group "site exhibition" where the concept does not emphasize the artwork, but the infrastructure of a contemporary art exhibition event, respectively different logistics and organization services, such as preparation of the exhibition space, packing/unpacking works, transport, insurance, paneling, measurements, creation of the poster/ image of the exhibition, creation/printing of the brochure/catalog, event promotion, etc. 
In this equation, work tools and actions within the logistics and organization sector become art objects staged by ten local artists, the number celebrating ten years since the birth of the alternative art space, Baraka Artist-run space. The project statement tries to bring to the surface the importance of the services and actions behind an exhibition moment, in addition to the artistic and curatorial discourse. The initial impulse of this project started from the way in which, over time, the Baraka Artist-run space offered both the founding artists and the artists invited to collaborate, different perspectives of recognition and understanding of the various operating tools within the artistic contemporary ecosystem. Within this exhibition, a workshop will be organized for pupils/students every week throughout the biennial period, which will discuss the main coordinates of the logistics sector and the organization of exhibition events in contemporary art, with the aim of raising the level of awareness of different aspects of artistic practice in a relevant environment and connected to the international art scene. At the same time, the exhibition can be visited daily by appointment, throughout the duration of the biennial.