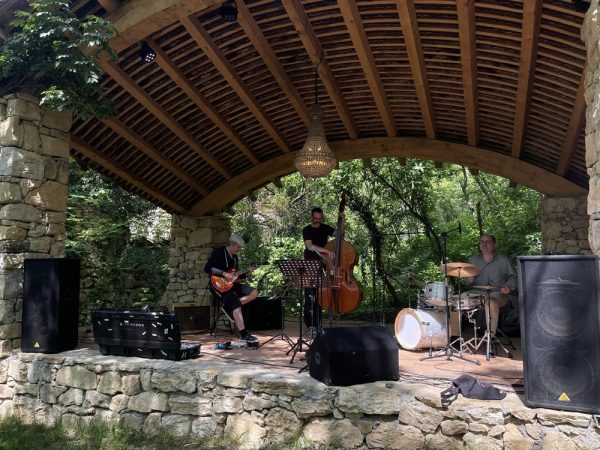 ArtStage Socolari
---
ArtStage Socolari
20 May, 6 p.m
Painting exhibition Gheorghe Fikl, with his latest works, on public view for the first time, as well as a selection of portfolio works from the series The End of History, Neon Heart and Gentle Beasts. The artist will give visitors a guided tour of the studio and the four galleries newly built by the artist in his space in Socolari.
20 May, 8 p.m
Open-air ethno jazz and fado concert, with the Maria Răducanu Quartet. The artist returns to the stage in Socolari after her very successful concert in 2022, this time with the full band: Maria Răducanu, mezzo voice/ RO, Krister Jonsson, guitar/ Sweden, Christian Weber, double bass/ Switzerland and Michael Griener, percussion/ Germany
Access to the exhibition and concert is free and is subject to availability.
Thanks to Riello Ups for sponsoring the event.
ArtStage is a meeting space for visual and performing arts, built over several years by Gheorghe Fikl in his 'house' in the village of Socolari.